Get your books ready!
READ-A-THON..... is coming to Freedom Hill in MARCH!
This event was celebrated in all classrooms last year, and was our biggest PTA fundraiser of the year.
Looking forward to another AWESOME 2 weeks of READING!!
Monday, March 4 through Sunday, March 17, 2018
Dear Freedom Hill Families and Friends,
Thank you for visiting Freedom Hill Elementary's Read-a-thon page! Our goal is to encourage a love for reading while raising funds for our school. Last year, Freedom Hill students read more than 275,000 minutes! Let's encourage our students to read MORE this year!
Why are we having a Read-A-Thon?
The PTA supports a variety of programs that directly touch every student at Freedom Hill Elementary School.
100% of the proceeds collected from Read-A-Thon will be used to fund important school wide programs such as technology investment (e.g., DreamBox), curriculum support, teacher wishlists, and reading resources.
Please join our efforts to support our wonderful school community - every little bit counts!
Thank you for your support!
Click HERE for information for parents on how the readathon works.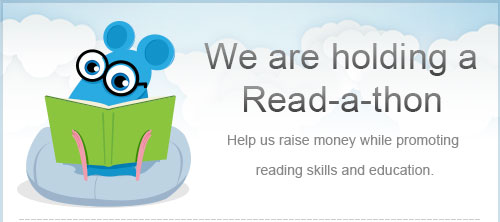 We will be reading:


2019-03-04 to 2019-03-17